Gifting flowers is a beautiful way to show love and appreciation for others, especially on special occasions. Throughout the year, several holidays present an excellent opportunity to give beautiful floral arrangements in Arizona. From Valentine's Day to New Year's Day and everything in between. Read on to discover the best holidays when giving flowers will always be appreciated.
Valentine's Day
Flowers reign supreme on Valentine's Day, as they are a classic way to express your love and admiration. Valentine's Day is a celebration of love, and nothing says I love you quite like a stunning bouquet of roses. From beautiful long-stemmed red roses to delicate pink rosebuds or unique floral arrangements, a gift of flowers is sure to make your special someone smile on this special occasion.
Valentine's Day Flower Ideas:
Red Roses - Classic and romantic
Sunflowers - Symbolize loyalty and admiration
Yellow Roses - For friendship and joy
Lavender Roses - For those who fell in love at first sight
Additional Gift Ideas To Make Their Day Extra Special:
Chocolates
Heartfelt Greeting Card
Plants
Valentine's Day Balloons
Scented Candles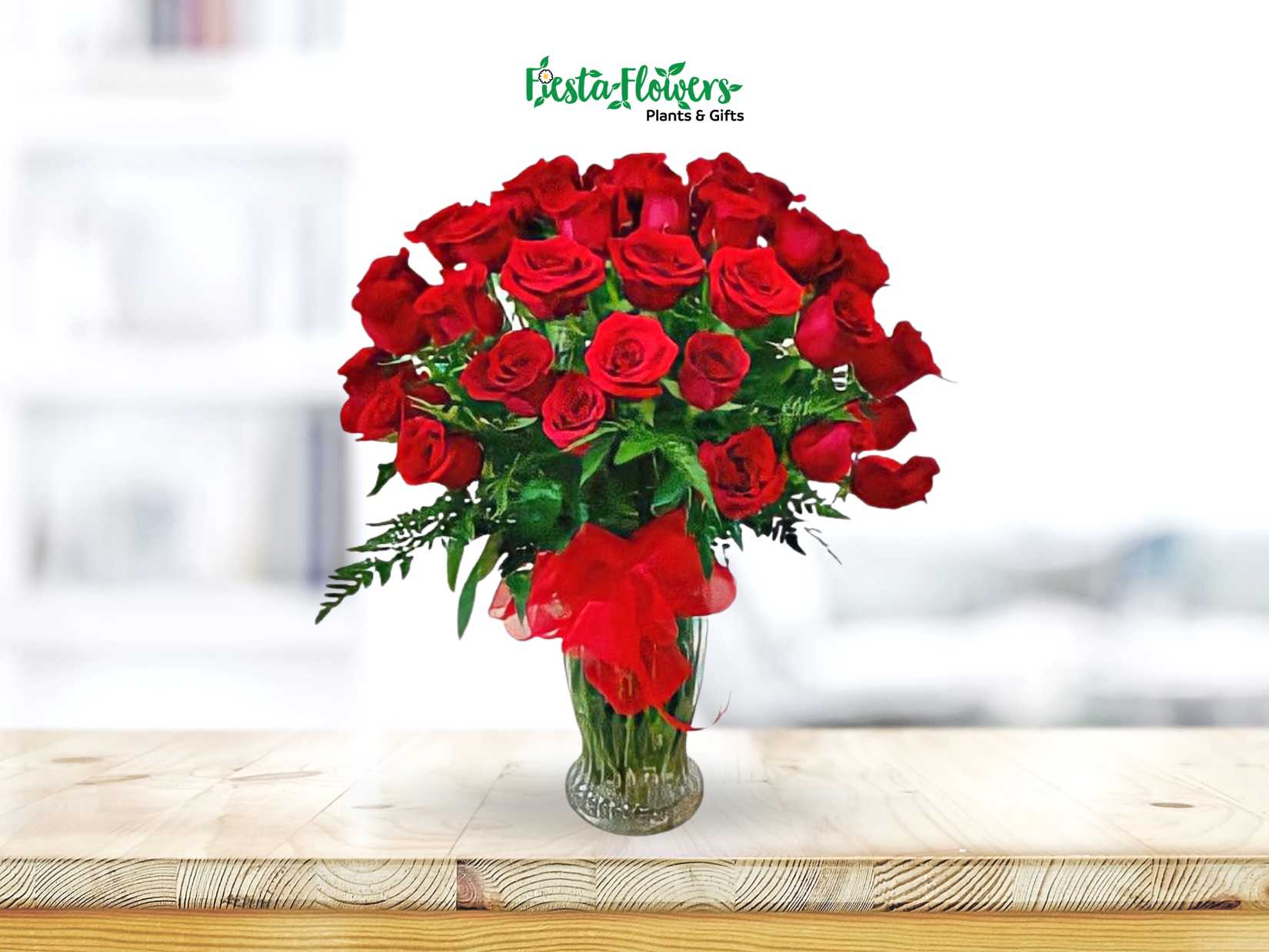 Easter
Easter Sunday is a Christian holiday that celebrates the resurrection of Jesus Christ. It falls on the first Sunday after the first full moon following March 21st, also known as the vernal equinox. Easter dates vary each year and usually fall in April.
Celebrate Easter with beautiful spring-inspired flower arrangements.
Easter Flower Ideas:
Easter Lily - Symbolizes hope and renewal
Asiatic Lilies - Symbolizes purity and innocence
Daffodils - Symbolize rebirth and new beginnings
Administrative Professionals Day
How can we forget about your Administrative Professional? Celebrated annually on the Wednesday of calendar week 16, Administrative Professionals Day is an excellent opportunity to thank your Administrative Professionals for all the hard work they do throughout the year. A gorgeous bouquet will bring a smile and show them how much you appreciate everything they do.
Administrative Professionals Day Flower and Plant Ideas:
Chrysanthemum - Symbolizes optimism and loyalty
Peace Lily Plant - This plant will thrive in an office even with limited natural light
Sunflower - Symbolizes dedication and honesty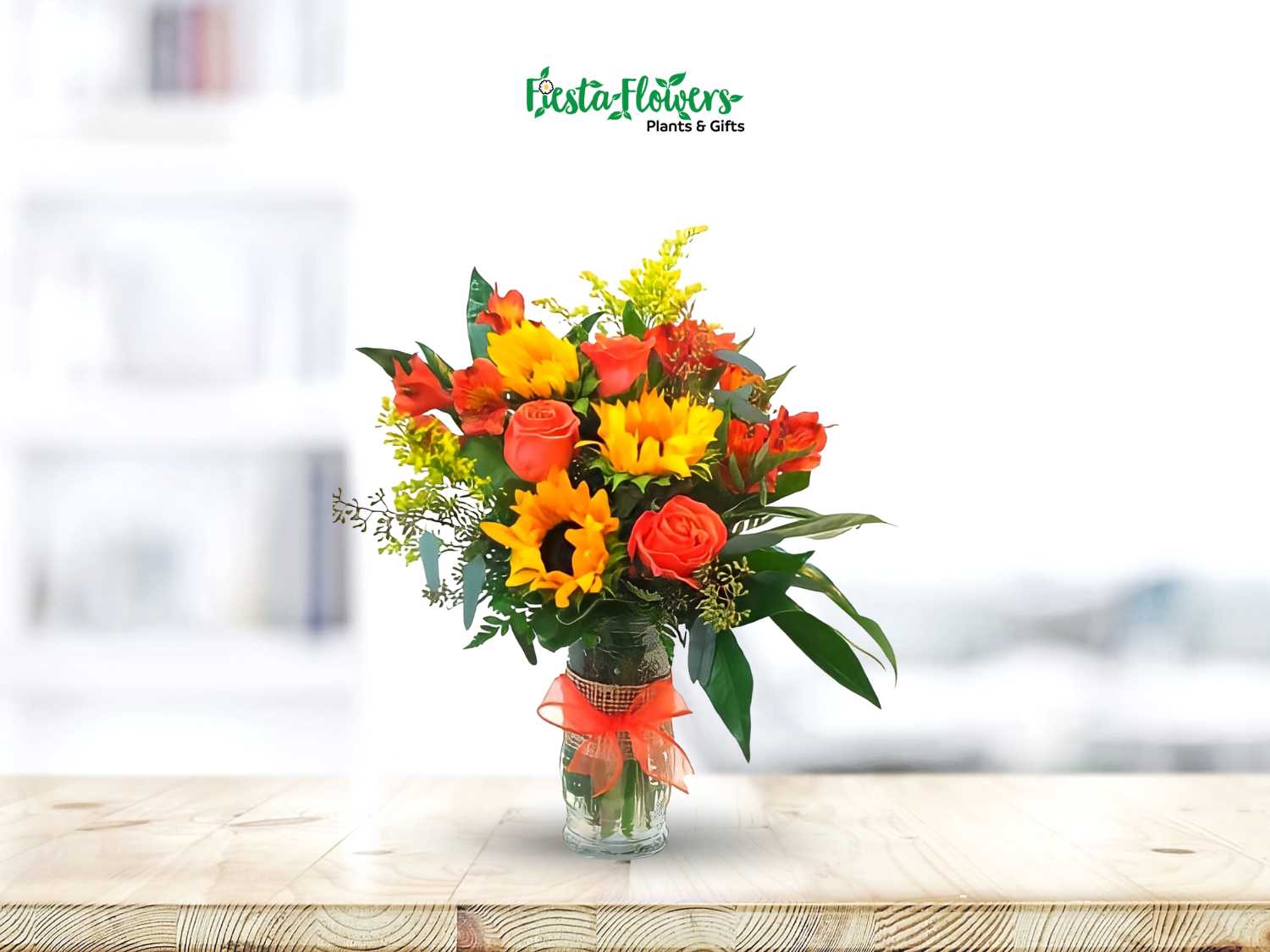 Mother's Day
Mother's Day is a day to celebrate motherhood and the bond between mothers and their children. People celebrate Mother's Day on the second Sunday in May in the United States. The tradition of celebrating Mother's Day began in 1907 when Anna Jarvis held a memorial for her mother, Ann Jarvis, who died after serving as a Civil War nurse.
The first official celebration of Mother's Day was on May 10th, 1908.
So, if you're looking for a special way to say "Happy Mother's Day" this year, look no further than a bouquet of beautiful blooms.
Popular Mother's Day blooms include:
Roses - Consider the colors Ivory, Pink, Lavender and Peach
Pink Carnations - Carnations are the official flowers for Mothers' Day
Daisy - Symbolizes purity and motherhood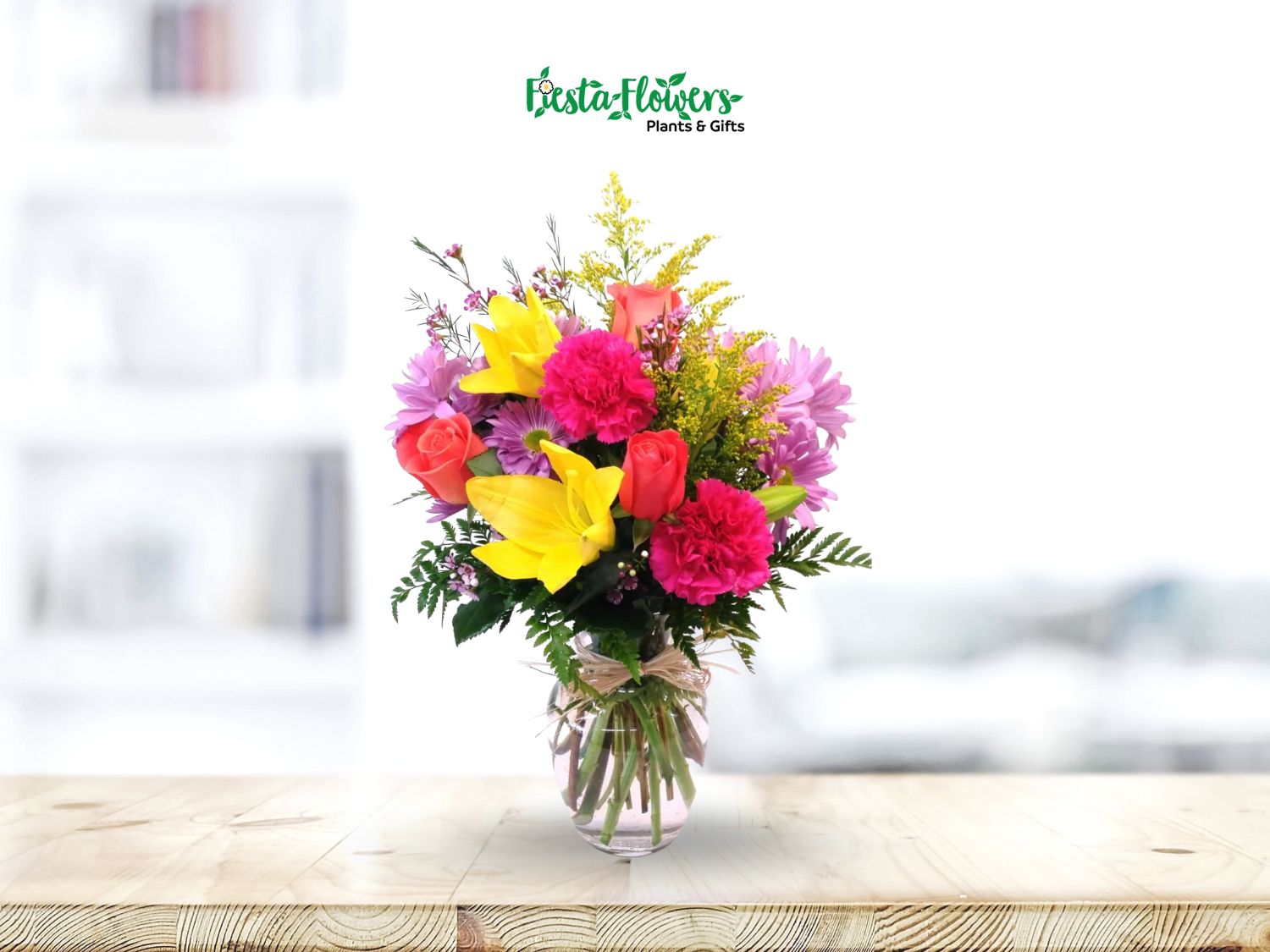 Father's Day
Father's Day is celebrated on the third Sunday of June in most countries, except for Australia and New Zealand, where it is celebrated on the first Sunday of September.
Just like mothers, fathers also need to be appreciated and celebrated. Although not as common as Mother's Day, flowers make a meaningful gift for Father's Day.
Father's Day Flowers Ideas:
Blue Delphinium - Symbolizes positivity
Sunflowers - Represent loyalty, strength, and admiration
Gladiolus - Symbolizes integrity and strong character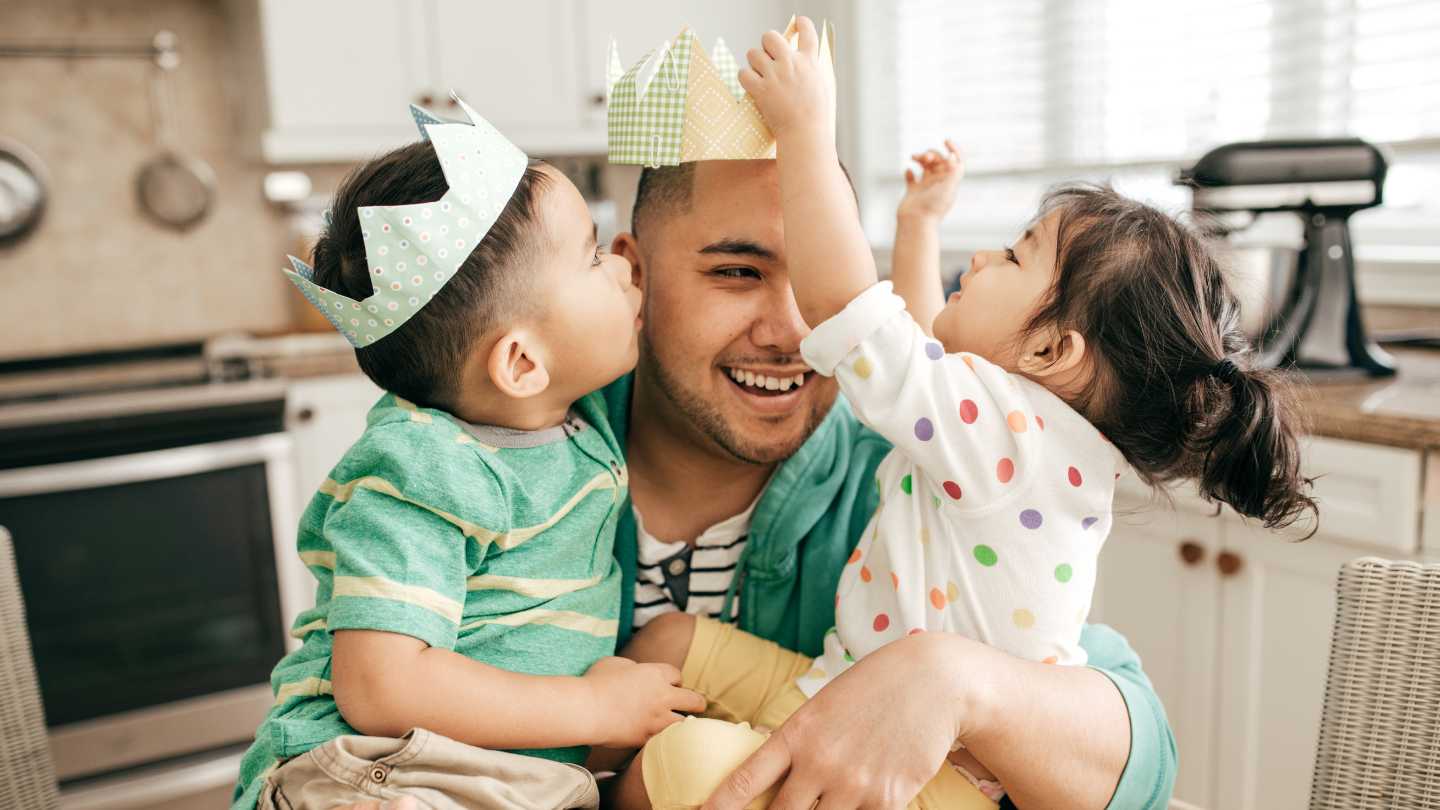 Grandparent's Day
Grandparents are an important part of our lives, and Grandparents Day is a beautiful opportunity to honor them. Celebrate your grandparents with a special floral bouquet that expresses your love and gratitude for them.
Grandparent's Day Flowers and Plant Ideas:
Tulips - Represent perfect love
Carnations - Symbolizes admiration, joy, and gratitude
Pothos Plant -Symbolizes perseverance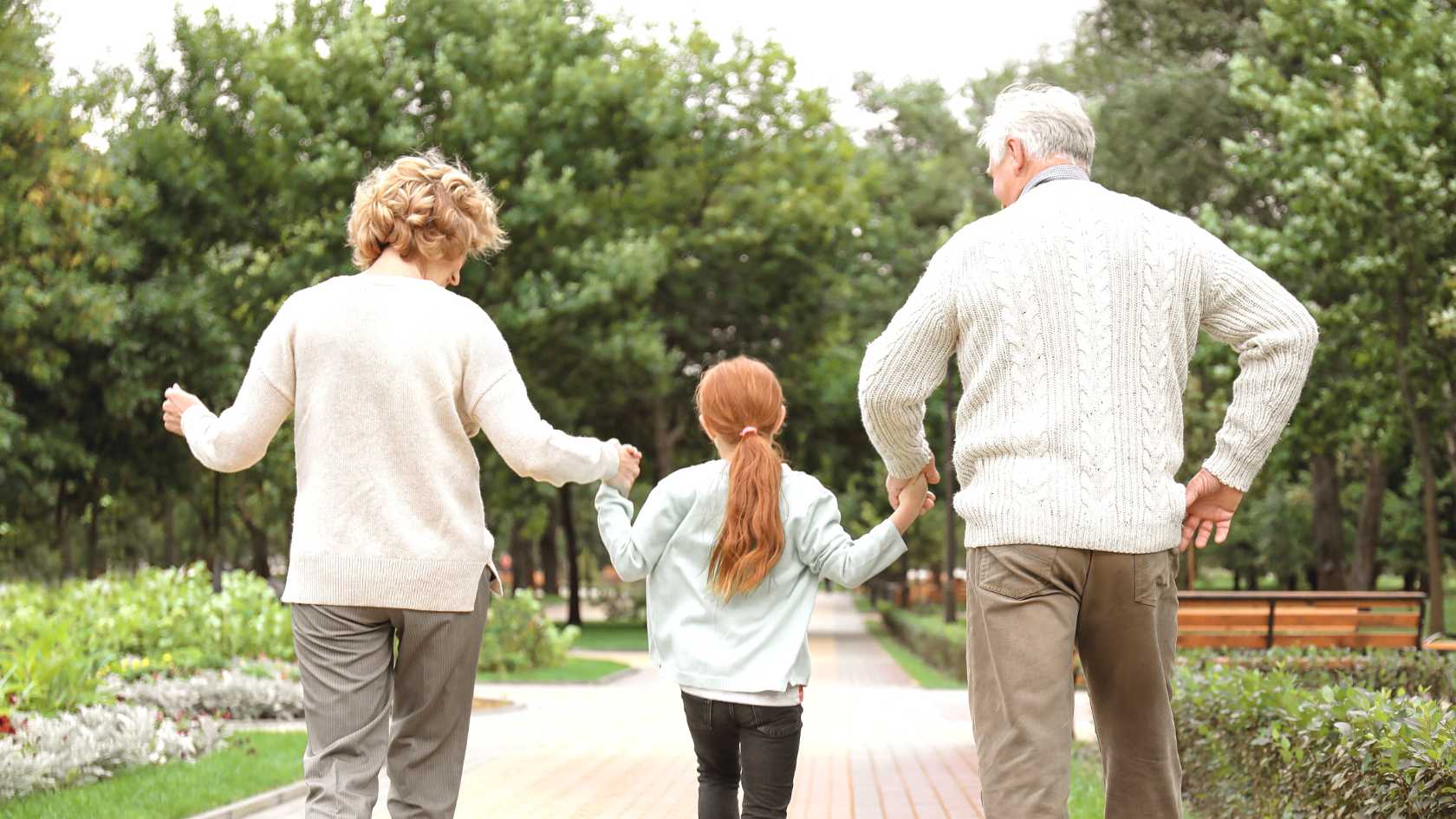 National Boss's Day
National Boss's Day is a day to pay tribute to the person that has been your mentor throughout the year. Give back with a thoughtful floral arrangement or a plant for their office.
Boss' Day Flower and Plant Ideas:
Orchids - Symbolize luxury and strength
Bamboo Plant - Symbolizes luck and good fortune
White Roses - Represent respect and honor
Halloween
Halloween is usually associated with tricks and treats, but it can also be a fun occasion to give flowers in Arizona. Surprise someone special with a vibrant bouquet of orange, yellow, and purple blooms, or decorate your home for the holiday with an autumnal arrangement of mixed seasonal flowers.
Halloween Flower Ideas:
Asters - Symbolize patience and daintiness
Orange Chrysanthemums - Symbolize joy and cheerfulness
Black Roses - Represent power and strength. (We need 3 weeks pre order notice to obtain black roses)
Warmed-tone Lilies - Orange lilies represent glory, and prosperity. While yellow lilies stand for gratitude and desire for enjoyment.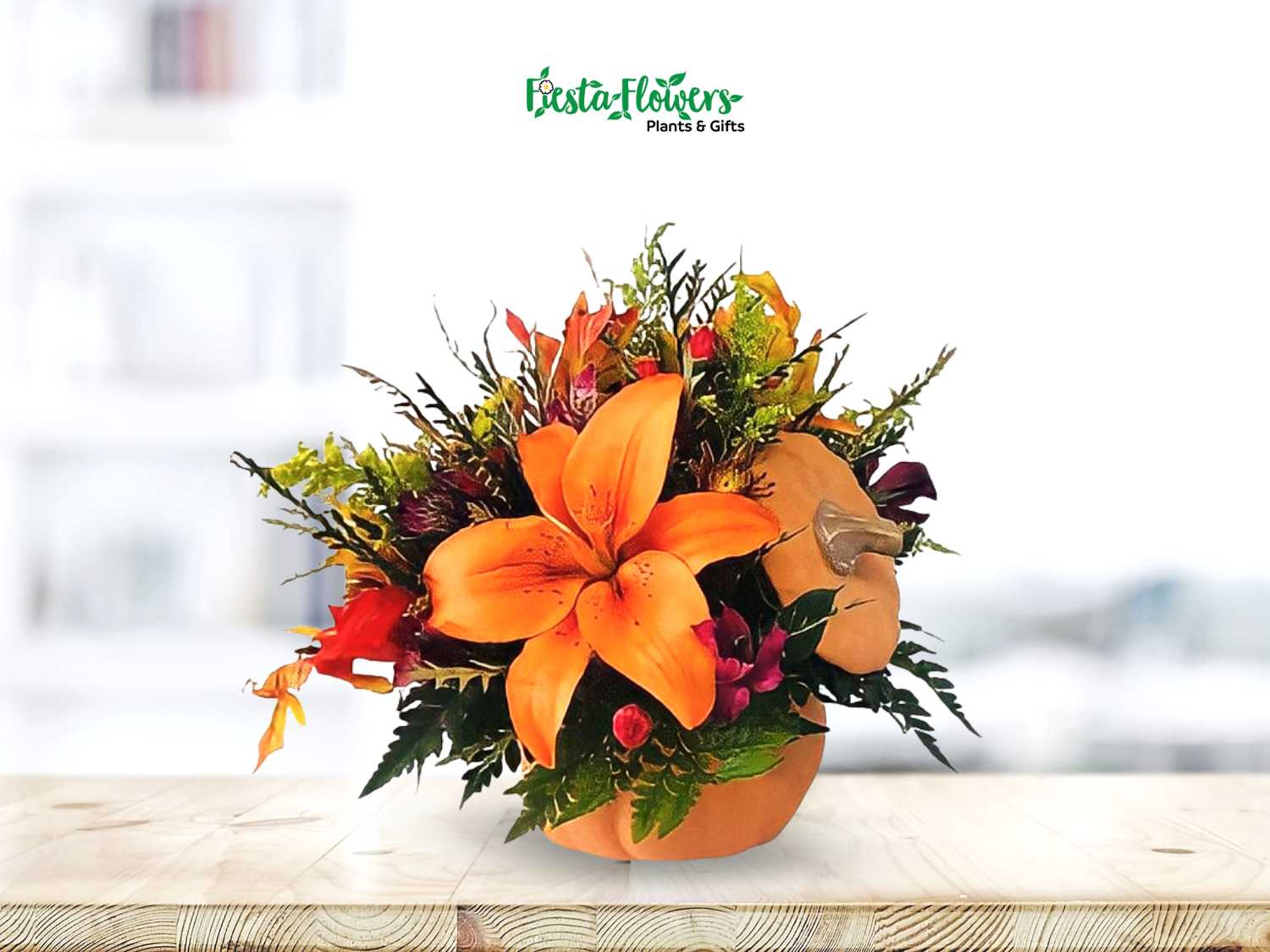 Veteran's Day
Veteran's Day is a time to honor the brave men and women who have served in the military. Show your appreciation by sending a bouquet of patriotic flowers or an arrangement of red, white, and blue blooms. Your gesture will remind them that they are honored and respected for their service.
Veteran's Day Flowers Ideas:
Star of Bethlehem - Symbolizes hope
Larkspur - Represent strength and courage
Thanksgiving
Thanksgiving is one of the most celebrated holidays in America. It is a time to celebrate with family and friends and give thanks for all our blessings.
To make the holiday even more memorable, send flowers or a gift to someone who has been incredibly kind or helpful during the year.
Thanksgiving Flower Ideas:
Mums - Symbolize truth and honesty
Roses - Represent love and appreciation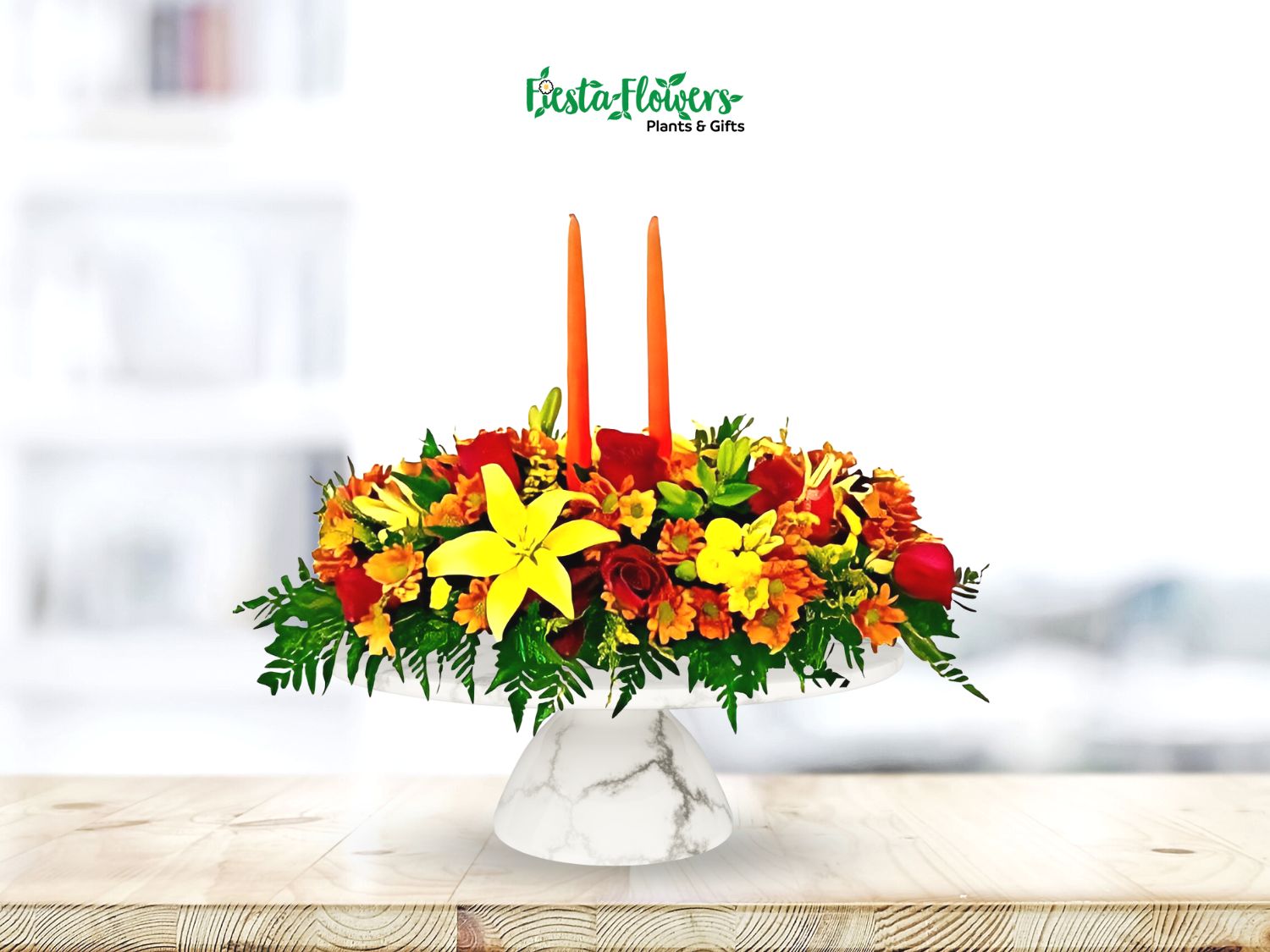 Christmas
Christmas is a magical time of the year. The decorations are up, and it's all about family, friends, and love. It's also a time to show your loved ones how much you care for them with thoughtful gifts.
The best way to show someone you care is by giving them flowers or plants. Flowers are a great way to say, "I'm thinking of you," or "I miss you." They can also be used as Christmas Day gift ideas if you're unsure what to get someone for the holidays.
Christmas Flower Ideas:
Carnations - Symbolize love and admiration
Poinsettias - Represent cheer and joy
Holly - Signify hope, peace, and goodwill
Hanukkah
Bring good cheer during the Festival of Lights by gifting a beautiful floral arrangement or potted plant that will last through the holiday season. Consider sending a succulent garden or terrarium featuring a mix of bright and colorful blooms for a truly unique gift idea.
Hanukkah Flower and Plant Ideas:
Daisies - Symbolize joy and energy
Blue Delphinium - Symbolizes positivity
Gladiolus - Symbolizes integrity and strong character
New Year's Day
Start the new year by gifting your loved ones a stylish bouquet. Bring in luck and joy with cheerful blooms like lilies, roses, carnations, and gerbera daisies for an extra festive touch.
Other Gift Ideas:
Peace Lily - Symbolizes hope, healing, and prosperity
Anthurium - Symbolizes qualities like happiness, hospitality, and abundance
ZZ Plant - Carries a symbolic meaning meaning , prosperity, and stability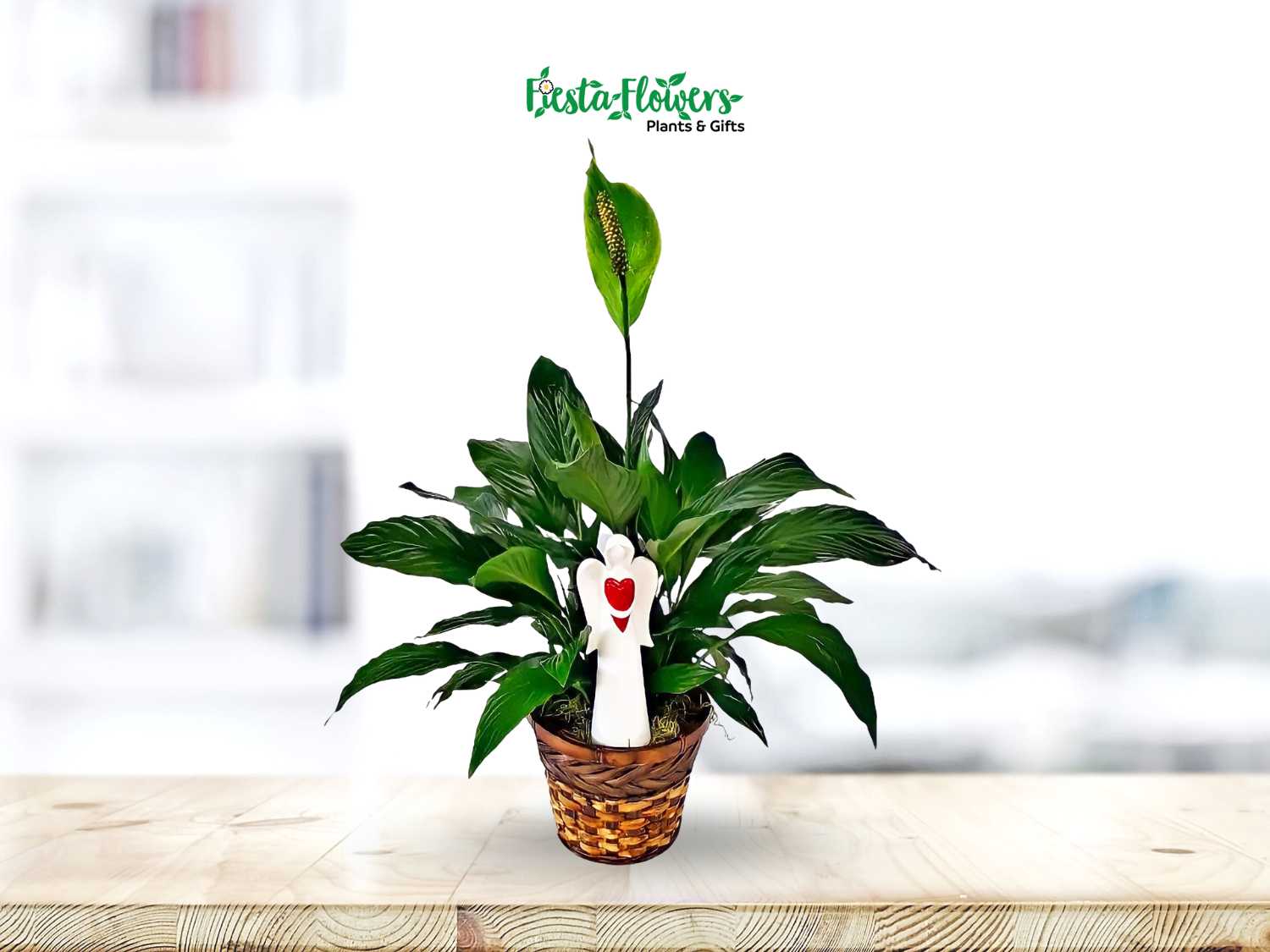 No matter the occasion, gifts of flowers or plants will never go unappreciated. From Valentine's Day to New Year's Day and everything in between, sending gorgeous blooms is a surefire way to make someone feel special. Show your care today with fresh-cut flowers from Fiesta Flowers, Plants & Gifts!