As we mourn the loss of a dear one, sympathy flowers can be a beautiful and touching way to express our condolences.
Flowers are often associated with life and growth, but they can also offer a unique perspective on death. As we mourn the loss of a dear one, sympathy flowers can be a beautiful and touching way to express our condolences.
However, sending sympathy flowers is not always easy. There are many things to consider, from what type of flower to send to when it is appropriate to send them. To help you navigate the world of sympathy flowers, we've put together a list of dos and don'ts.
Do's of Sending Sympathy Flowers
Know the difference between Sympathy Flowers and Funeral Flowers
Sympathy flowers are typically sent by close family and friends and are often sent to the home. Funeral flowers are generally sent by acquaintances and business associates and are usually arranged in large displays to be displayed at the funeral service. While both types of flowers serve as a way to show your respect, they often convey different messages. Sympathy flowers are more personal, as they are typically sent by people who know the deceased well. As such, they can be seen as a more intimate expression of condolences. Funeral flowers, on the other hand, are often seen as a more formal gesture.
Choose an Appropriate Flower
When selecting sympathy flowers, it is important to choose an appropriate type of flower. Some common sympathy flowers include lilies, roses, chrysanthemums, and carnations. Each type of flower has its unique meaning and symbolism.
Include a card with a personal message
A sympathy card is a nice way to include a personal message with your flowers. If you knew the deceased well, you might want to write a personal note sharing fond memories or offering words of comfort. If you don't know the person well, a simple "my condolences" will suffice.
Don'ts of Sending Sympathy Flowers
Wait until the last minute to order flowers
If you wait until the last minute to place your order, there is a good chance that the flowers will not arrive in time for the funeral or memorial service. In addition, funeral flowers should be in full bloom so they are as beautiful as possible for the service. If you order late, the Florist will not have time to bloom the flowers as most flowers arrive to them in bud form.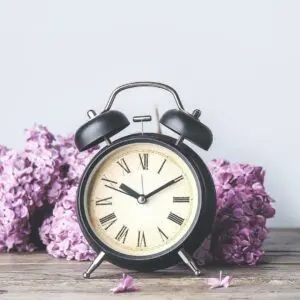 Send overly large arrangements to the home
As sympathy flowers are typically sent to the bereaved home, large arrangements may be too much for them to deal with. Stick to medium sized bouquets or potted plants that can be easily placed on a table or shelf.
Send flowers too late
While it is better to send sympathy flowers late rather than never, it is important to not to let too much time pass before sending them. The family may appreciate your gesture more if the flowers arrive sooner rather than later.
Sending sympathy flowers is a thoughtful way to express your condolences to a grieving family. By following these dos and don'ts, you can ensure that your gesture is meaningful and appropriate.