As the leaves begin to change and the temperatures cool down, there's no better time to plan a romantic getaway or date night in the breathtaking Arizona autumn. With its diverse landscapes, charming towns, and pleasant weather, Arizona offers a wide array of opportunities for couples to celebrate the season of love. In this blog post, we'll explore some of the most enchanting and memorable romantic date ideas to make the most of your Arizona autumn experience.
Romantic Arizona Autumn Destinations
1. Sedona's Red Rock Romance
Just a scenic two-hour drive north of Phoenix, Sedona awaits with its awe-inspiring Red Rock Formations and a tapestry of natural wonders. Beyond the striking red rocks, Sedona boasts an array of attractions, including stunning hued cliffs, mesmerizing sandstone formations, babbling streams, and cascading waterfalls. It's an ideal destination for couples who crave adventure and exploration. Moreover, Sedona offers more than just outdoor beauty; it features charming plazas, unique gift boutiques, world-class art galleries, and delightful restaurants, making it a versatile and captivating choice for a romantic date.
Places to visit in Sedona:
Red Rock State Park
Chapel of the Holy Cross
Slide Rock State Park
Cathedral Rock
Oak Creek Canyon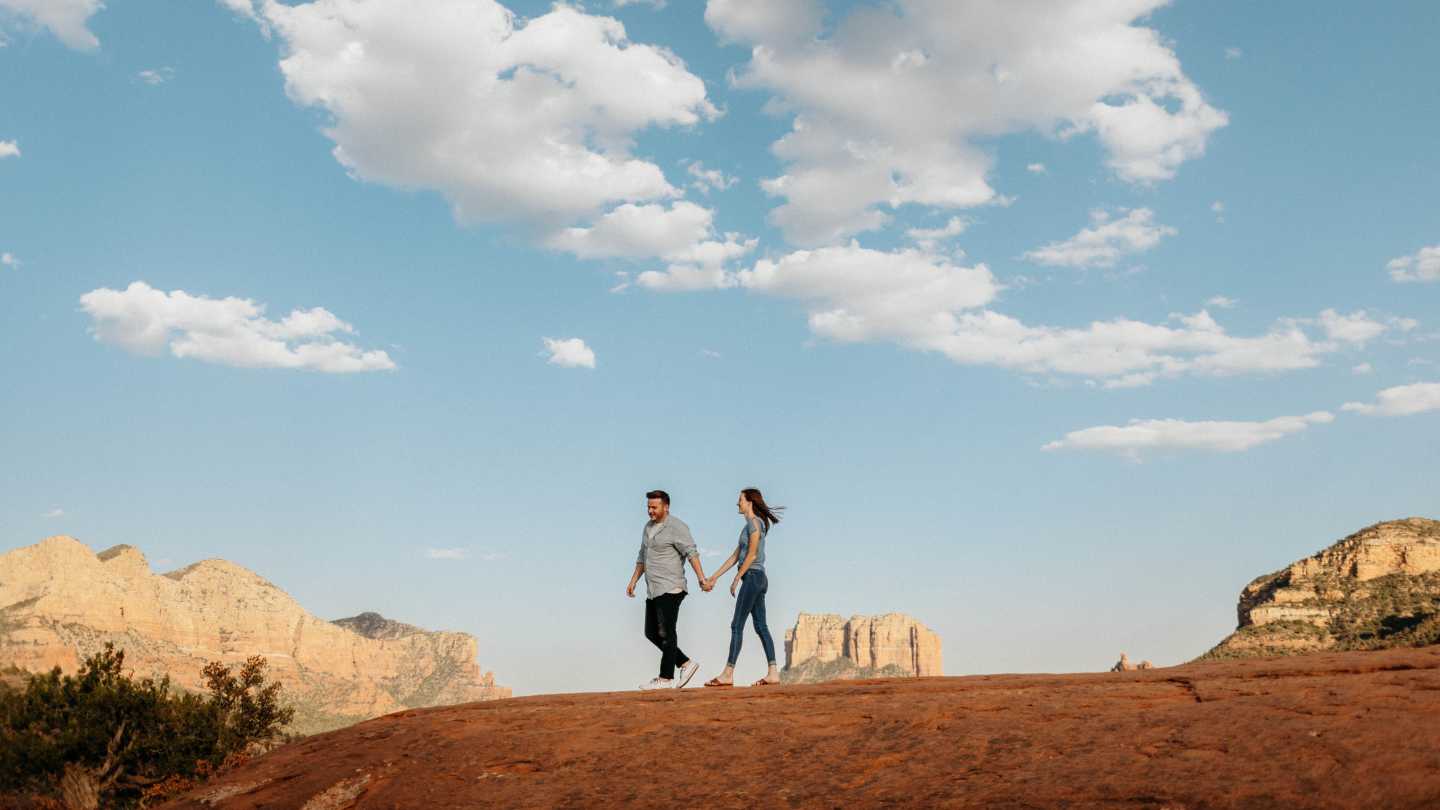 2. Stargazing at Flagstaff
Flagstaff is renowned for its dark skies, making it an ideal spot for stargazing with your loved one. Head to the Lowell Observatory for a guided tour of the night sky, or simply lay out a blanket and watch the stars twinkle above. The crisp autumn air adds to the romance of the experience.
Best Stargazing Spots:
Lowell Observatory
Buffalo Park
Wupatki National Monument Parking Lot
Sunset Crater Volcano Park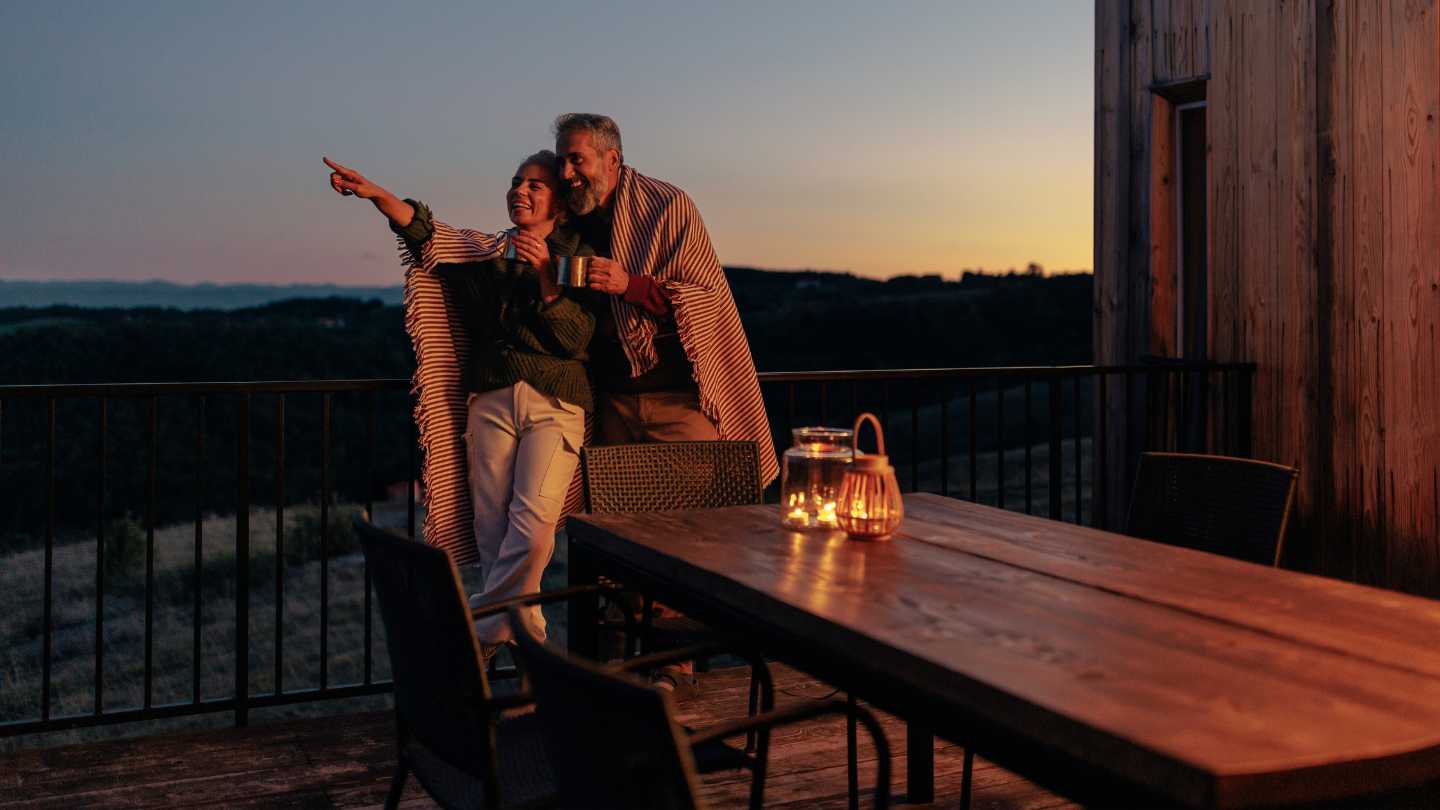 3. Verde Canyon Railroad Excursion
The Verde Canyon Railroad is a historic and scenic railway located in Clarkdale, Arizona, just a short drive from Sedona. This heritage railway offers a unique and picturesque journey through the heart of the Verde Canyon, allowing passengers to immerse themselves in the natural beauty and rich history of the region. A perfect choice for couples who love sightseeing and want to experience the breathtaking beauty of Arizona's Verde Canyon
What to expect:
Romantic Setting
Panoramic Views
Photography Opportunities
Historical and ecological insights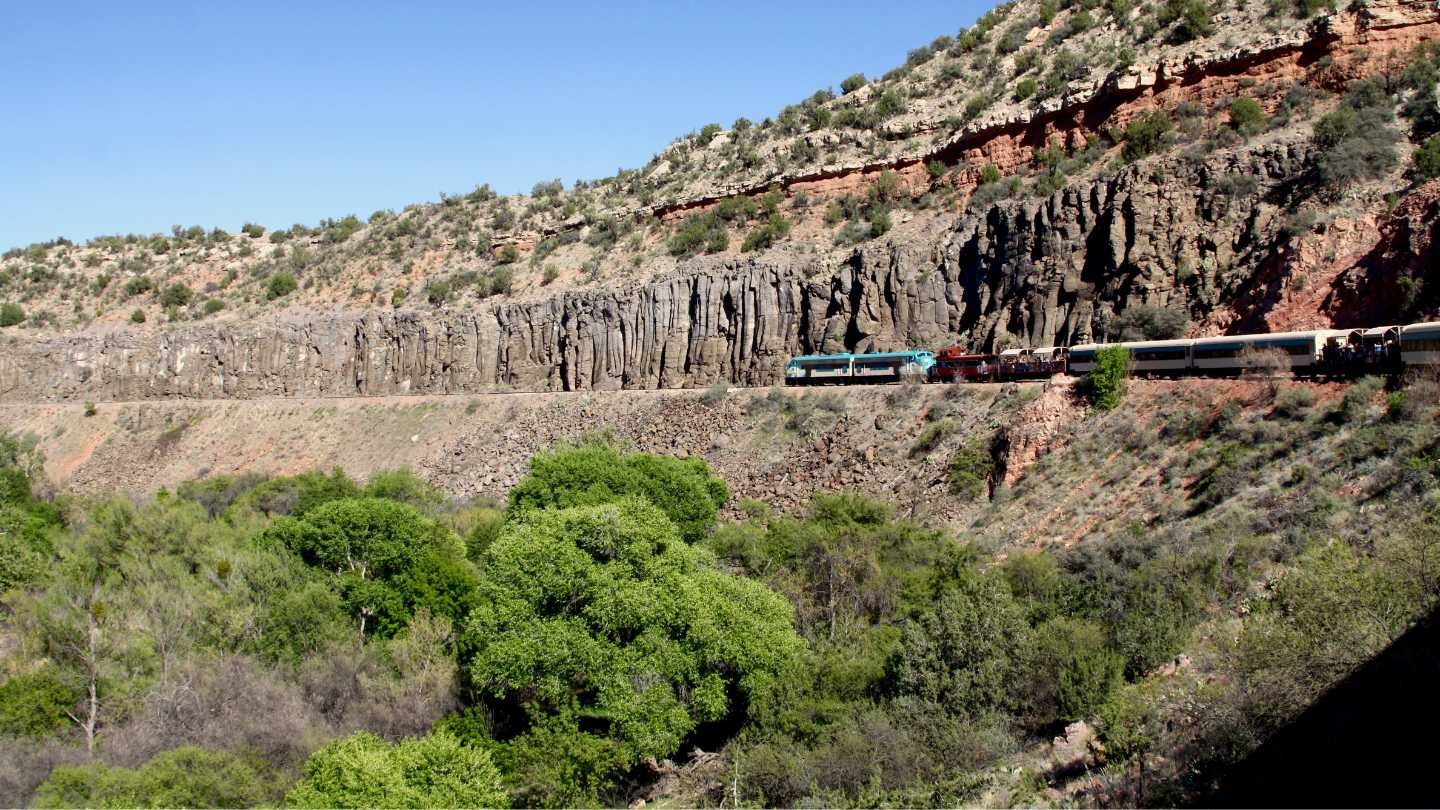 4. Autumn Harvest Wine Tasting
Arizona has a burgeoning wine industry, and autumn is the perfect time to sample the rich flavors of the season. Visit one of the many wineries in the Verde Valley or Willcox Wine Country for a day of wine tasting and exploring vineyard landscapes aglow with fall colors.
Wineries to Visit:
Caduceus Cellars
Chateau Tumbleweed
Page Springs Cellars
Javelina Leap Vineyard & Winery
DA Ranch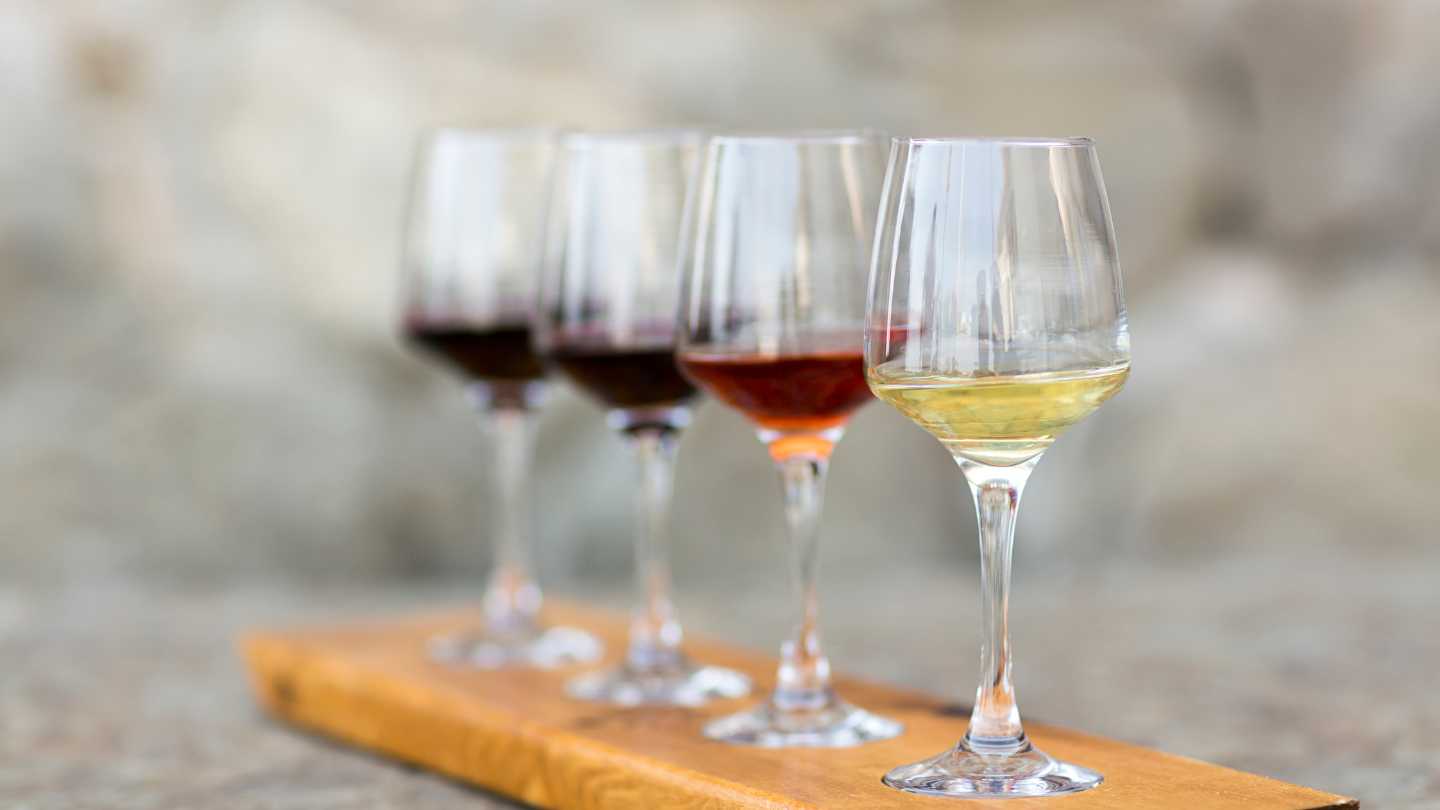 5. Hot Springs Retreat
A hot springs retreat in Arizona is a treasure trove of romantic potential, offering an experience that transcends the ordinary and provides a unique opportunity for couples to deepen their connection. It's not merely a date idea; it's a transformative journey of romance and rejuvenation, weaving the magic of nature and relaxation into the tapestry of your relationship.
Hot Springs to Visit:
Ringbolt Hot Spring
El Dorado Hot Springs
Verde Hot Spring
Castle Hot Springs Resort
Essence of Tranquility
6. Romantic Dinner in Phoenix
For a more urban experience, Phoenix offers a wealth of upscale dining options with outdoor seating to savor the pleasant autumn weather. Book a table at one of the city's top-rated restaurants and enjoy a romantic candlelit dinner under the stars.


7. Floral Class Design in Tempe
Fiesta Flowers, Plants, & Gifts offers a Design & Unwind Floral Class, wherein you'll embark on a journey that combines artistry and relaxation. Rest assured, we've got you covered with all the essential tools and materials, sparing you any preparation hassles. You can simply bring your creativity and eagerness to learn. Our Floral Design Class is an ideal date activity that fosters creativity and connection. It's a wonderful way for couples to explore new, shared interests.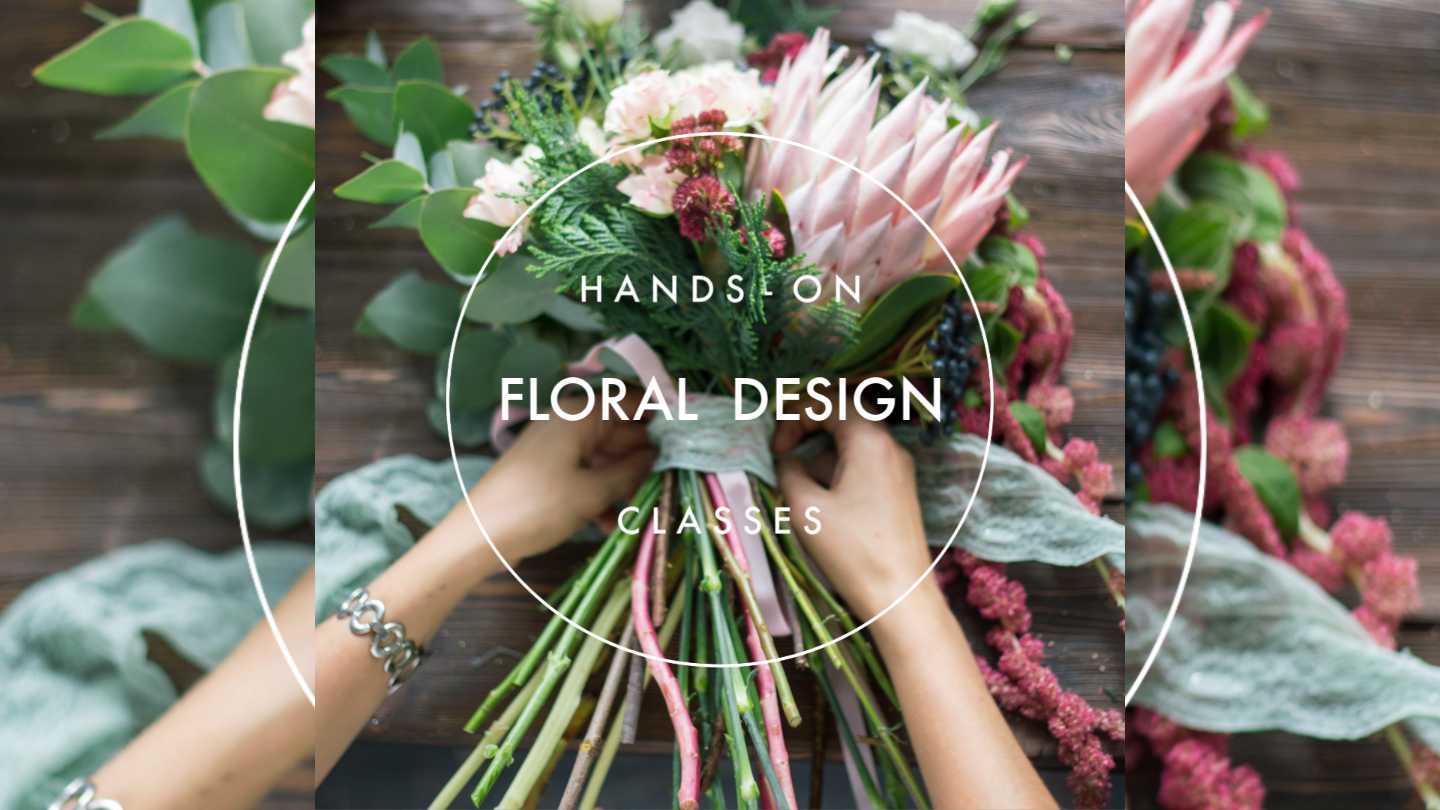 Here are the details:
Date: Saturday, October 21st
Time: 5:00 PM–7:00 PM
Location: Our Shop at 744 W. Elliot Rd., Ste. 103, Tempe, AZ 85284
How to Reserve Your Spot:
Spaces for this exclusive class are limited, so be sure to secure your spot by purchasing today! When checking out, select the 3:30 p.m. pick-up time or give us a call at 480.777.0060. On the day of the class, just show your email receipt to the instructor.
Sales for the Saturday, October 21st class end on October 13th, so we have time to order the flowers from our farms. A minimum of 6 people and a maximum of 18 people per class If fewer than six people sign up for the class, the class will be canceled, and your money will be refunded. We will let you know a week before the class.
With its stunning natural beauty, mild weather, and a wide range of activities, Arizona autumn provides the perfect backdrop for creating lasting memories with your significant other. Whether your ideal getaway involves thrilling outdoor adventures, intimate and cozy hideaways, or the exploration of new and creative activities like floral class design, Arizona stands ready to deliver unforgettable moments of romance and connection. Embrace the magic of the Arizona autumn and let your love story unfold in this enchanting southwestern paradise.